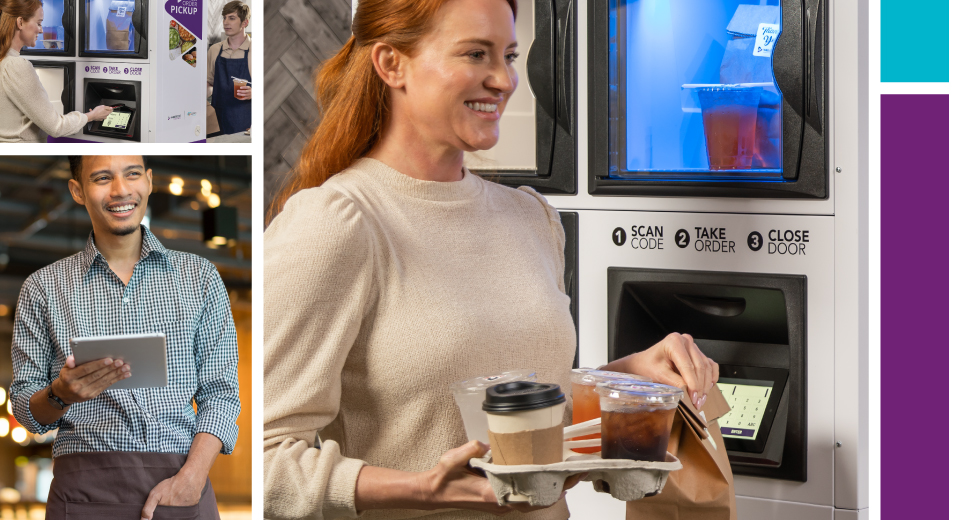 Food lockers this smart deserve a closer look
Customers and drivers get contactless order pickup in less than 10 seconds. Employees get more done with less work. And you get ApexIQ* data insights to optimize workflows and processes. Discover how OrderHQ* Smart Food Lockers give everyone more time to focus on what matters.
Sneak peek: Thru-the-Wall convenience
Come get an early look at the newest member of the OrderHQ Series, specially designed to provide walk-up convenience through an exterior wall. That means customers and delivery drivers won't even have to come inside!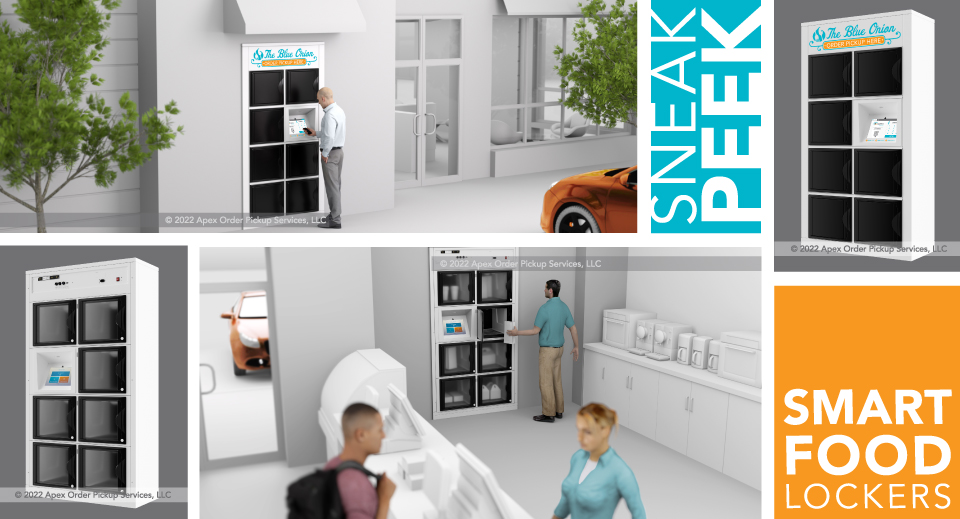 Apex at the 2022 National Restaurant Association Show
We were happy be back at the 2022 National Restaurant Association Show to introduce our OrderHQ Smart Food Lockers at the Apex and Welbilt booths. Here's a quick look at some of the highlights!
See what you've been missing
Watch how ApexIQ software gives you real-time visibility and actionable insights to help you optimize efficiency and create delightful customer experiences.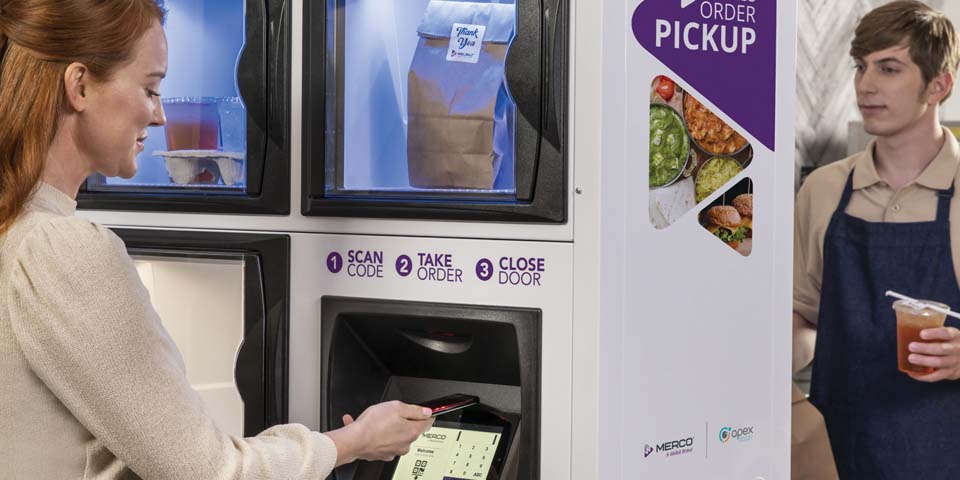 A powerhouse partnership
Apex has partnered with Welbilt's Merco brand to manufacture and distribute OrderHQ Smart Food Lockers around the world. This new partnership creates the opportunity to provide your customers with a digital offering from order to pay to pickup, while benefitting from deeper data and analytics to enhance your customer's experience while you continually improve your operation.