 Don't keep them waiting
For your busy customers, time matters more than ever. So don't ask them to stand in line to pick up mobile orders, or wait until an employee can help. Our OrderHQ™ Smart Food Lockers give them fast, contactless pickup in seconds.

Minimizes touches and handling


Increases throughput and transactions

Provides real-time data and insights

Sends customers pickup notifications
AIRPORTS
No lines.
No contact.
No worries.
Make fast, contactless pickup the biggest win of their day. Apex smart food locker solutions help you keep orders secure while guests and drivers get their orders quickly.
HEALTHCARE
Serve more guests,
faster and easier.
Our food lockers are easy to use, so your guests wait less and your employees have fewer interruptions.
CORPORATE
Make grab & go their
go-to choice
Busy guests want to make the most of their time. When they can skip the line and get their order in seconds, you'll be their first choice every time.
ORDERHQ™ FLOW-THRU FLOOR MODEL
Two sides are better than one
The OrderHQ Flow-Thru locker has an open back so employees can load orders quickly, without interfering with guests who are picking up. Around front, your guests know their orders will be secure and ready when they arrive, and they can pick up in 10 seconds or less.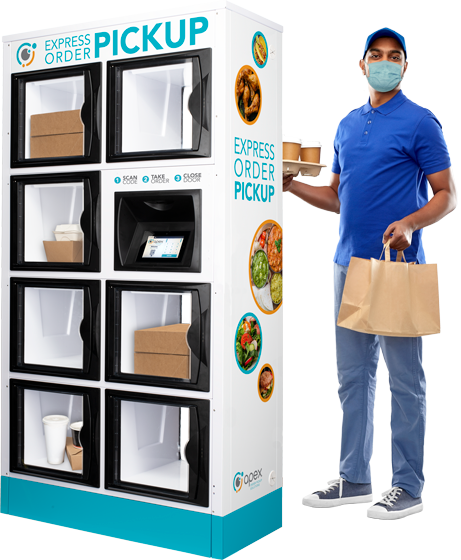 Introducing NextUp™ Smart Pickup Lockers
Our new NextUp lockers let you offer food order pickup indoors or outdoors, in just seconds. See how they're so convenient for customers, while they optimize labor and give you valuable data insights.
ORDERHQ™ FLOW-THRU COUNTERTOP MODEL
A small-space genius
With the OrderHQ Countertop model, you can use your available counter space to give carryout customers and DSP drivers fast, contactless pickup. Meanwhile, your dine-in guests enjoy less crowding and congestion.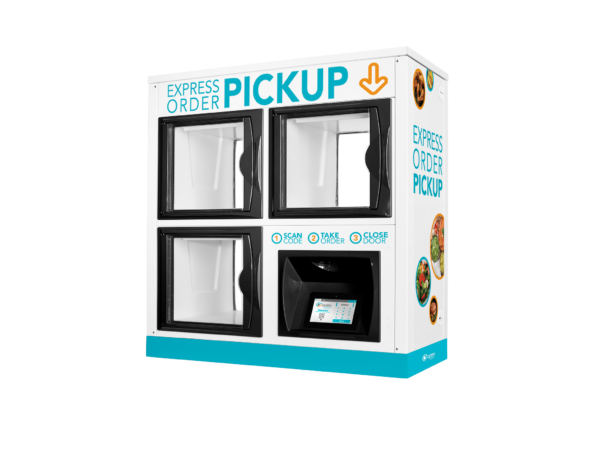 DALLAS/FORT WORTH INTERNATIONAL AIRPORT
No-wait order pickup lands at DFW
Grabbing a bite between flights is quick and easy at Dallas Fort Worth International Airport. Watch as foodservice employees explain how it also saves them time and optimizes labor.
ORDER HQ™ FRONT-LOAD FLOOR MODEL
Limited floor space? No problem
The OrderHQ Front-Load locker lets you manage off-premises orders when there's no room to load from the back. Guests get quick pickup, while your team increases throughput and transactions.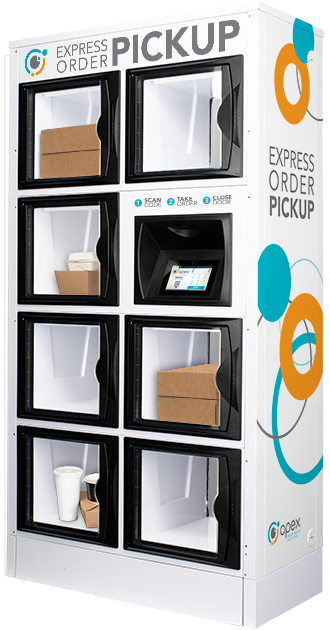 FOOD ORDER PICKUP SOLUTIONS
ApexIQ: Powering more intelligent order handoff
Order pickup just got a lot smarter. Apex OrderHQ food lockers are powered by ApexIQ software, the most powerful and secure in the industry. That means greater labor efficiency and higher throughput. More transactions during peak hours. And new data that helps you create delightful customer journeys.
NextUp™ Smart Pickup Locker Series
Fast, easy pickup, inside or out
Give busy guests convenient, no-wait order pickup. These versatile indoor/outdoor lockers accommodate a variety of order sizes to optimize throughput. And ApexIQ™ software easily integrates with your existing tech stack to provide seamless, actionable data insights.
Give busy employees no-wait order pickup
OrderHQ Smart Food Lockers give corporate diners the amenity they really want — pickup in less than 10 seconds. Operators reduce labor costs and grow mobile order sales, too.
ORDERHQ™ EXTERIOR MODEL
Offer no-wait pickup through an outside wall
The OrderHQ Exterior locker makes the walk-up window smart, secure, and efficient. Now guests can easily pick up without coming inside, and enjoy a seamless digital experience.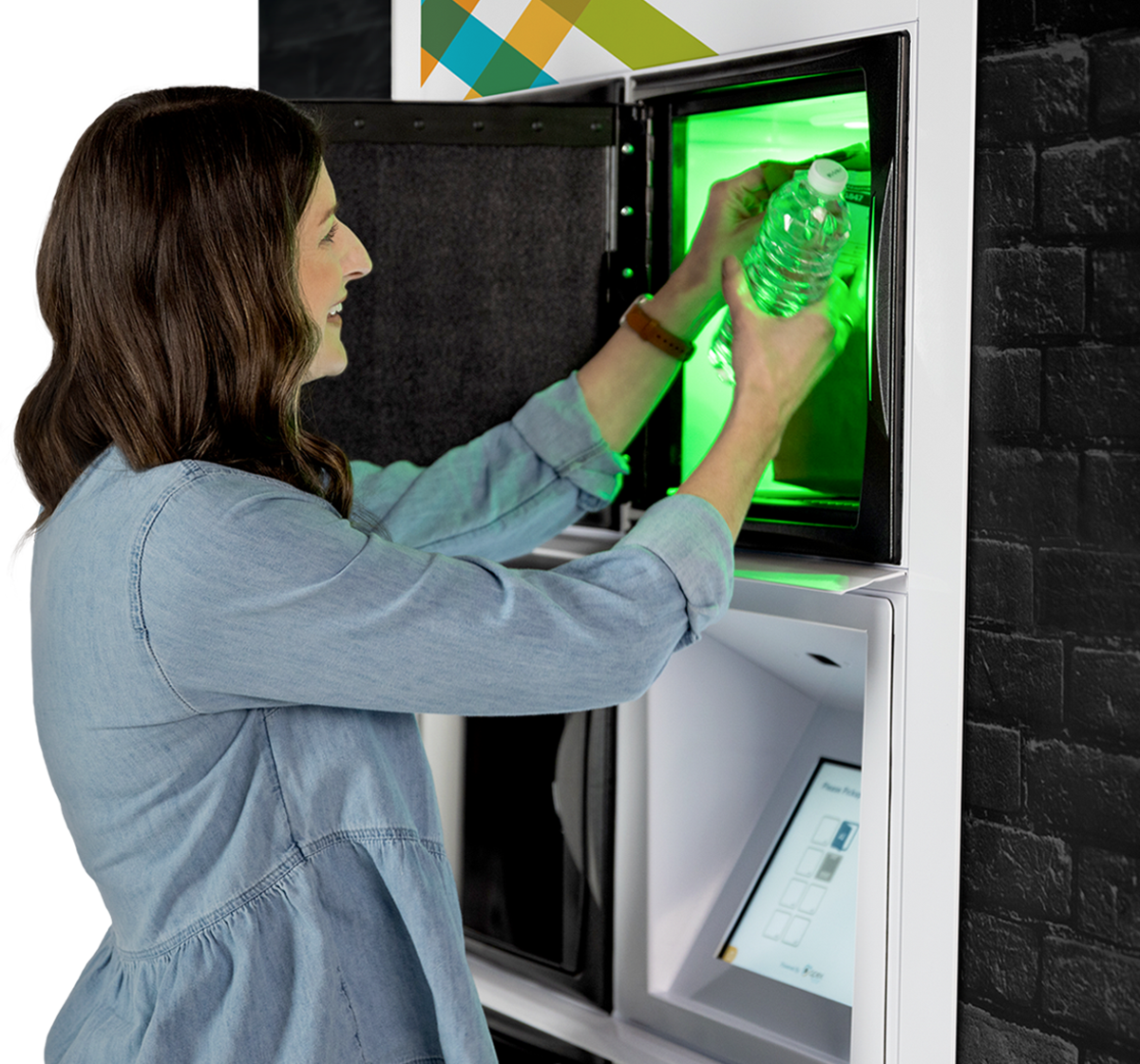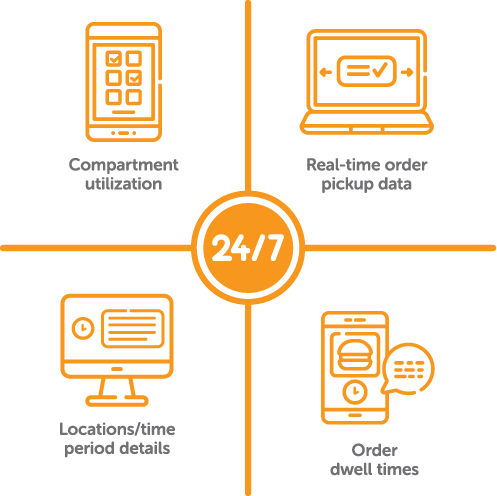 Make your operation smarter and more efficient
Get the data insights you need to optimize order pickup with ApexIQ. It shows "right-now" order details, compartment utilization, dwell times and more, so your managers can make adjustments as needed – right where they'll have the biggest impact.