No lines? No contact? Yes, please!
Curbside pickup often leaves customers waiting in their car – and still involves face-to-face conversation with an associate. Apex retail lockers give them faster click & collect that not only reduces contact but also minimizes labor for your team.

Convenient, contactless experience

Optimizes associate workflow

Don't waste their time
Help your associates get more done with every step. Efficient order loading means they can quickly load orders in just seconds, then move on to the next.
SOURCE: Source: "Almost 70% of US consumers use BOPIS," Business Insider, Feb 22, 2019
Introducing NextUp™ Smart Pickup Lockers
With our new NextUp lockers, you can offer secure pickup indoors or outdoors, any time of day. See how they offer 24/7 access for customers, while they optimize labor and give you valuable data insights.
NextUp™ Smart Pickup Locker Series
Faster pickup, inside or out
Give customers convenient, no-wait order pickup. These versatile indoor/outdoor lockers accommodate both large and small ecommerce orders. And ApexIQ* software easily integrates with your existing platforms to provide seamless, actionable data insights.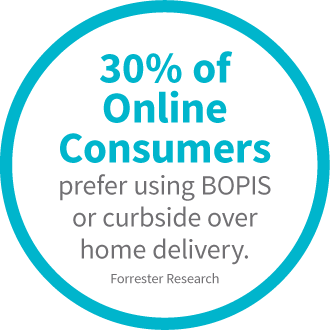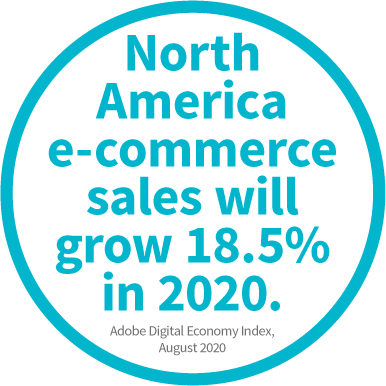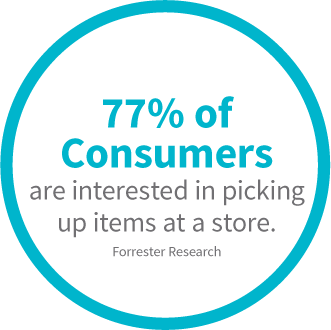 Keep them coming back with fast, do-it-yourself order pickup
Two-thirds of shoppers say they're more likely to use BOPIS since the pandemic. Watch how Apex Order Pickup Solutions give them contactless, self-serve pickup, without waiting for curbside pickup.
INDOOR/OUTDOOR PICKUP | AXCESS 6800
The wait is over
The Axcess 6800 Series provides outstanding provides secure, reliable order pickup in seconds, so customers skip the line and enjoy their BOPIS experience. Fast, contactless pickup keeps customers coming back and grows additional in-store purchases. Here's how to make it easy.

Be ready for retail's "next normal"
As retail continues to flex and recreate itself, one thing is certain: To adapt their new demands, retailers must provide the options customer want, while optimizing their operations both in-store and behind-the-scenes.  Discover how intelligent, contactless click & collect solutions can help retailers adapt to what's next.

Now, once it's
delivered, they
can pick it up
anytime.

— Steve Roznowski, E-Commerce Manager, Carolina Panthers —
Apex Cloud powers your digital transformation
Your Apex locker solution generates valuable data that you can view in Apex Cloud. You also get powerful tools to manage and customize the experience for both customers and associates. Apex Cloud helps you make the best use of your locker solution, while providing a clearer understanding of your customer's journey.
Easy integration with popular text notification partners
SNS push notifications
Custom-branded text and/or email notifications
Standard reporting and BI tools
Ability to load large orders in up to 3 compartments
Customize order dwell time & automated lockdown
Order dwell time alerts
Unlock better, data-based decisions
Our advanced software delivers new data insights that help you enhance your will call processes, and reveal opportunities for improvement and growth. It also provides easy tools for searching, viewing, and reporting those insights across your enterprise.
Order and pickup activity by days, weeks or months
The time it takes to deliver orders to lockers
Order dwell time, i.e. length of time order sits in the locker
Your busiest hours and day(s) for pickup
Number of orders picked up after-hours/weekends
Flexible integration options
Our lightweight, REST APIs make it easy to integrate your Apex locker solution with your ERP and e-commerce tech stack. This creates the most efficient operation and a more seamless customer experience. For those who choose a fully independent, stand-alone solution, we can provide your team with a simple tool that lets you create and manage orders, send notifications and more, from any mobile device.