 Make fast, contactless pickup part of the fun
As theaters, venues and arenas reopen, guests are hungry for fun – but they're also worried about lines and who's handling their order. That's why smart order pickup lockers for concessions and merchandise are a great option. And they help you reduce labor needs while optimizing your order handoff processes.

Increases throughput in peak dayparts

Reduces labor with streamlined workflows
Gives guests a fast, fun, and digital experience
Provides enterprise-wide data and insights
Put fan-friendly options on your dream team
Today's guests spend more – and they expect more. They want easy ordering and payment options, and expect technology to make their experience easier at every step. With no-wait order pickup lockers for concessions and merchandise, you'll have everyone cheering.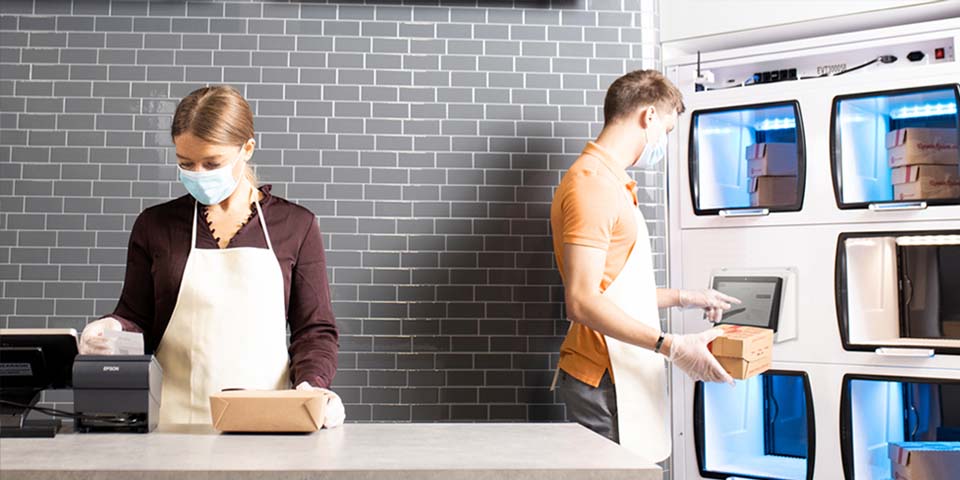 Reduce concessions labor with fast, easy order loading
Our two-sided smart lockers let employees load orders from the back, saving steps and trips  into customer areas. If space is limited, choose the front-loading design. Either way, expediting is a quick, repeatable process. They just load it and move on to the next, increasing transactions during peak periods.
Keep guests out of the line
They 're hungry, but they want to get back to the fun  – fast. You want to max-out throughput during peak hours. With concessions order pickup in seconds, everybody wins.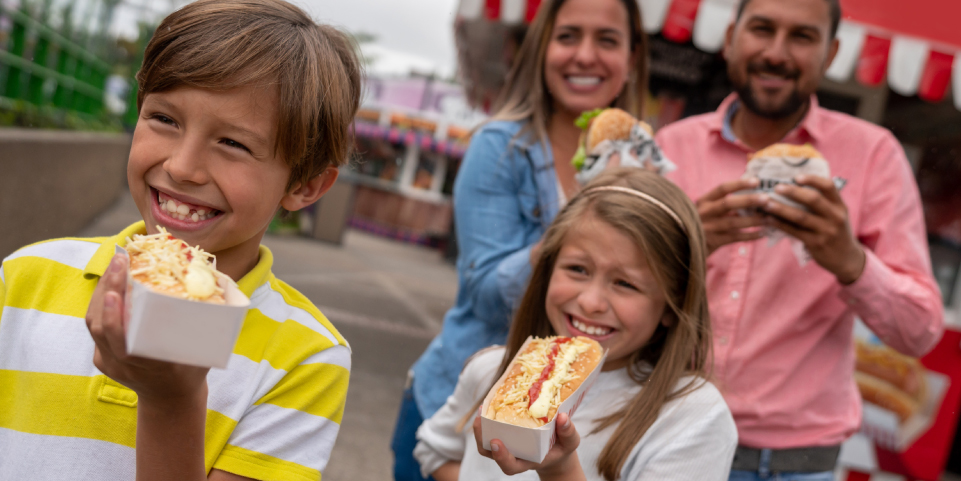 FLOW-THRU FLOOR MODEL
A two-sided design that's twice as smart
Unlike ordinary lockers, the OrderHQ™ Flow-Thru lets employees load orders in back, without getting in the way of guests in front. Customers pick up in front from a secure compartment in 7 seconds or less.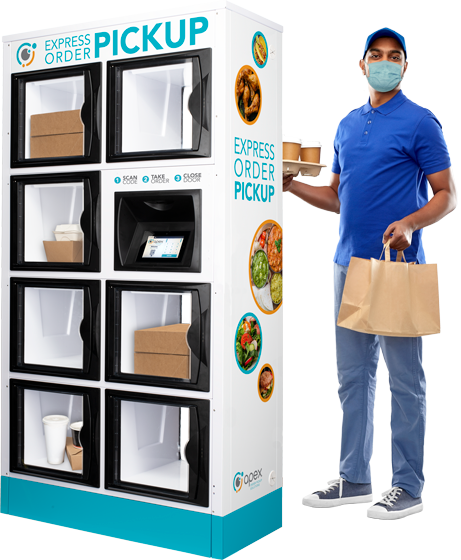 MALCO THEATRES
Improving labor efficiency at Malco Theatres
Watch how a simple switch to Apex Smart Food Lockers made order pickup easy for guests while Malco Theatres saved thousands on pager equipment and labor.
FRONT-LOAD FLOOR MODEL
Limited floor space? No problem
These smart food lockers load in the front, so you can put them against a wall or make use of other available space  to provide fast, self-serve order pickup.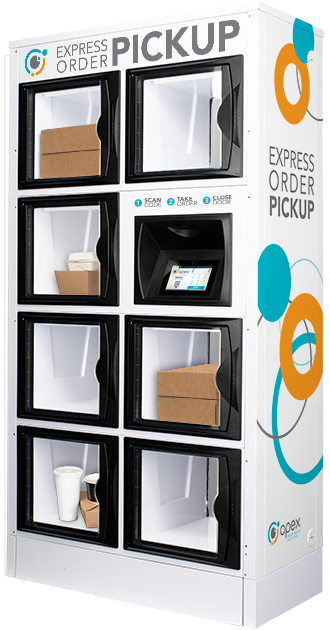 Keep fans happy with fast, self-serve locker pickup
Grow mobile and online sales with contactless order pickup that gets customers out of the line and back in their seats, fast.
FLOW-THRU COUNTERTOP MODEL
A small-space genius
With the OrderHQ™ Countertop model, you can use your available counter space to give carryout customers and DSP drivers fast, contactless pickup. Meanwhile, your dine-in guests enjoy less crowding and congestion.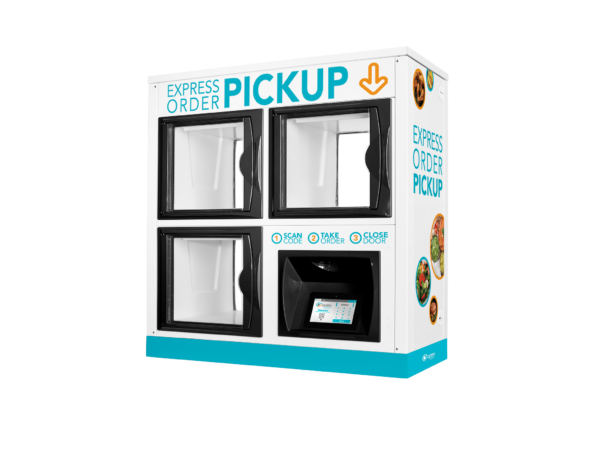 SANTIKOS ENTERTAINMENT
3-to-1 labor reduction
See how Santikos Entertainment gives movie-goers a seamless order pickup experience while it streamlines concessions labor and workflows.
ORDER PICKUP | AXCESS 6800
Fast access to souvenirs and merchandise
With self-serve click & collect, customers can pick up whenever and wherever it's convenient, in seconds. See how Apex smart locker solutions give them what they want, when they want it.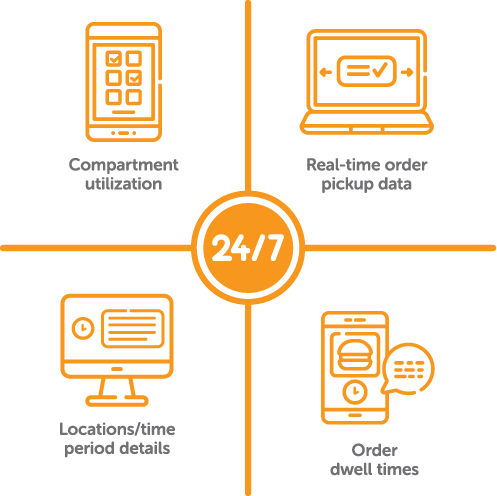 A great experience is in the details
Get real-time information to improve every touchpoint with ApexIQ™. It shows "right-now" order details, compartment utilization, dwell times and more. That keeps managers in the know so they can make your customer experience seamless.