 A better experience starts with better data
Want to deliver a more engaging customer experience in spite of face masks and social distancing? It's challenging, but the right data makes all the difference.
Our Apex Cloud™ software provides order delivery and pickup data that helps you outshine your competition with exceptional speed, security and convenience – while improving labor efficiencies and simplifying employee workflows.
LEADERSHIP SPOTLIGHT
Using Order Handoff Data to Improve the Customer Experience
Apex Order Pickup Lockers give operators new data about off-premises order handoff. That helps them gain insights they need to optimize the customer's order pickup experience, while improve their back-of-house efficiency and reducing costs.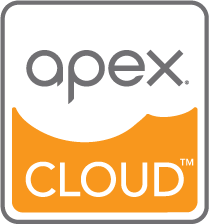 Smart integrations wherever you want them
Apex Cloud is designed for easy integration into a wide range of existing business systems. Guided by your digital strategy and goals, we'll ensure you can receive your data in the most productive way possible to achieve those goals. Our APIs are designed to be as lightweight as possible – while giving you the maximum data access and value. So it's less about "who" you integrate with and more about "where" in your systems you choose to integrate.
Point-of-sale systems
Mobile apps (consumer or employee)
Kitchen display systems
Kiosks
Middleware
Loyalty programs
Order aggregation
Third-party delivery services
No integration?
No problem.
For those who want to use our Order Pickup Solutions without a system integration, or before their integration is complete, we've got you covered. Apex can provide a simple order management application and tablet that will get you up and running quickly. This allows you to create and manage orders, send notifications and more, so that you can begin providing order pickup to your customers right away.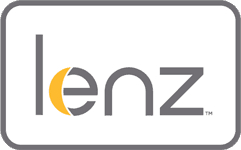 Lenz transforms your data into simple, clear dashboards
Get a long-term view of your data from many different perspectives to spot patterns and trends you might have missed. Lenz enables you to export reports and share them with people who need them. Your subscription gives your teams new insights to information they hadn't had before, to improve decision-making, drive greater efficiencies, optimize productivity, reduce costs and enhance your customer experience.
Understand dwell time increases and reductions
See peak pickup hours, days, weeks and months
Understand delivery and pickup details over time
Pinpoint most popular pickup hours and days
View locker utilization stats by store, city, region and more