FAST FOOD, REDEFINED
A smarter take on order pickup
Customers and drivers get secure, contactless order pickup in less than 10 seconds. Employees get more done with less work. And you get ApexIQ™ data insights to optimize order fulfillment and complete the digital order chain of custody.
OrderHQ™ Lockers
Get a quick look at all four models in the OrderHQ series. They redefine the customer pickup experience and give you more ways to create a smart, efficient solution for any location.
LINE-BREAKER, REDEFINED
OrderHQ Exterior Smart Food Lockers
We made the walk-up window smart, secure, and efficient! Now customers and delivery drivers can easily pick up without coming inside, so your lobby stays less crowded!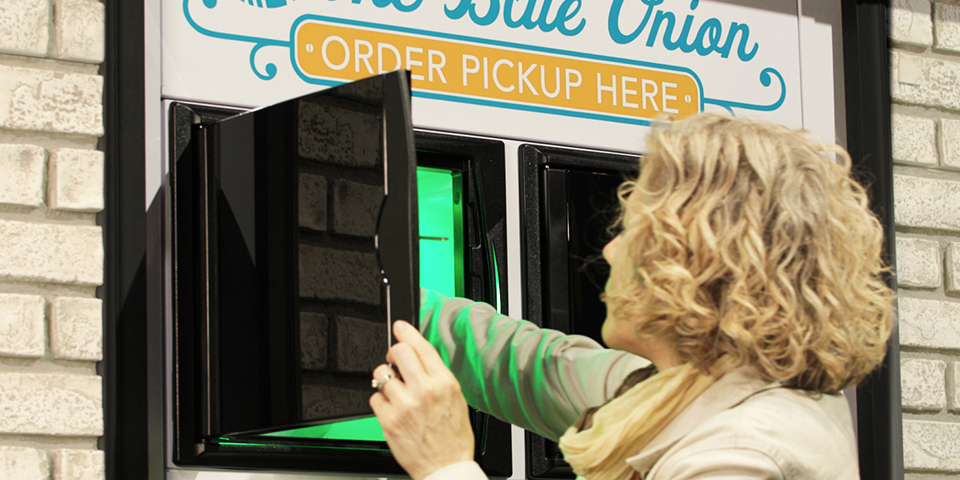 WORK HORSE, REDEFINED
Introducing NextUp™ Smart Pickup Lockers
Our new NextUp lockers let you offer secure order pickup, inside or outside, any time of day. That means convenient, 24/7 access for your customers, while you optimize labor and use data insights to optimize every step of the process.
Get a clear understanding with ApexIQ software
Now you can see insights on the entire digital order journey — including the customer or delivery driver pickup. ApexIQ helps you optimize labor and enhance the customer experience, too.