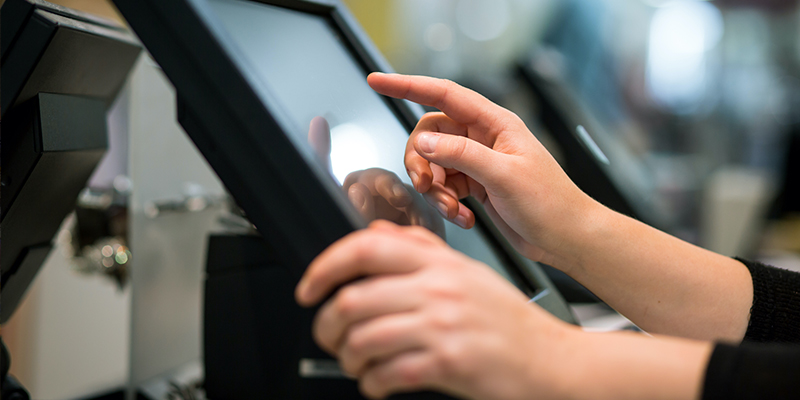 Streamlining multiple inboxes to enhance efficient, reliable communications
Contractors and field techs spend much of their day on-the-go. For many, their mobile phone is the essential tool that keeps them connected to customers, team members, and suppliers. Whether it's texting a customer to confirm an appointment, or ordering the products they need, mobile has changed the way work gets done.
The numbers don't lie. Nearly 80% of contractors prefer communicating via mobile using text and MMS versus email and phone calls. With this changing landscape, wholesale distributors are challenged to not only adapt, but also determine how to use mobile to fortify their existing customer relationships and help forge new ones. In this hyper-connected world, the need to answer incoming texts, chats, e-mails, and mobile app messages can seem overwhelming for a distributor. That's where Moblico comes in, bringing comprehensive and easy-to-deploy solutions to the table.
Mobile technology veteran Pierre Barbeau co-founded Moblico with Jim Barnes in 2010 with the goal of making innovative mobile technology easy and effective for independent distributors. In 11 short years, they've transformed how distributors use mobile in their businesses. Their unique platform combines incoming messages into a single, easy-to-use, team-wide inbox that's accessible from anywhere, anytime. This enables the distributor to quickly respond with the most appropriate team member, who can see message history and customer info, and provide information and solutions for their customers. This quick and effective response not only builds customer trust, it provides real value in the form of time savings for all involved.
Continuous innovation is in Moblico's DNA. Earlier in 2022, they added a new service offering that provides text order pickup notifications for customers who use Apex Order Pickup Lockers for e-commerce or will call order pickup. We talked to Barbeau to find out how Moblico is helping independent distributors take advantage of the tremendous growth in the use of mobile connected devices.
Tell us a little about yourself and your background.
I moved to the U.S. from Canada in 1994 and spent most of my career in marketing and mobile technology. I started with Sprint in early 2000, and one of the highlights of my career was leading the development of a service called Sprint Picture Mail, which was the first camera phone picture-sharing service in the U.S. When I left Sprint in 2007, there were seven million subscribers to the service.
My future partner and co-founder, Jim Barnes, also worked at Sprint, where he led the development of the first mobile advertising platform. We served on a team that was pioneering the first cell phones and ad platforms for phones, so the next step for us was a natural evolution. After we left Sprint, Jim and I spent the next couple of years developing our mobile communications platform, and in 2010, we launched Moblico.
What were some of the trends and opportunities that drove you to launch Moblico?
Oftentimes, things beyond your control must come together for a vision to become a reality. In the mid-2000s, there were many factors at work bringing about rapid change in the industry. Cell phone carriers exercised great control over products and features in the market, with customers paying expensive fees for text messaging and data usage. In 2010, smartphones represented less than 20% of the U.S. cell phone market. Thus, in 2010, we were a bit early for what we wanted to do.
All the while, devices were getting better, faster, and more affordable. Of course, the iPhone really accelerated that trend. Networks also got faster, and you started to see unlimited data plans. When we were first selling our messaging services, a common objection from prospective customers might be: 'Are my customers going to have to pay to send messages to me?' Well, with the advent of more dynamic and unlimited data use plans, things changed and created the market environment where distributors could see how they could use mobile to improve the way they engaged with customers. In large part, that's why we formed Moblico.
Our vision from the beginning was to create an innovative technology platform that helps businesses take advantage of this new channel called mobile. Today, mobile is everywhere, and it's everything. I'm pleased that today our vision remains unchanged.
Can you give us an overview of Moblico's product offering?
We offer a comprehensive mobile communications and marketing platform that's uniquely tailored to the needs of each distributor client. Our best-in-class experience enables us to deliver proven solutions that are easy to deploy and use. It's all about bringing together the mobile points of engagement that matter to a distributor and their customer, to improve processes. Our products help many facets of the business, not just one department or another. Our solutions can be used "bite-sized" — one at a time, or the customer can take the whole thing and run with it.
Our primary product is Business Messaging, which is a two-way conversational system that entails what we call a Team Inbox. It has a website that you log into, and a mobile app so you can take your inbox with you. It allows customers and team members to text, email, chat or call, and customers simply use your land line number. This ensures that vital details don't get lost or misplaced — everything is saved in the message archive for the next person who needs to respond. You see who called, when they called, who responded, what was said, and more. The distributor's delivery, counter staff, outside sales, marketing, and accounting teams can all use and benefit from it.
It's a real time-saver as the distributor no longer has to check four separate inboxes. That's precisely what Moblico is trying to help distributors avoid. By single sourcing from one partner, your company can create efficiency and avoid "technology soup," to quote a customer.
What are other ways Moblico solutions help distributors improve customer service?
Another product is called Targeted Broadcast, which is a powerful tool for one-to-many communication. It's a great way for a distributor to deliver timely and valuable text and MMS messages directly to their customers' mobile phones. With contractors and techs using their phones so much, it's becoming the optimal way to engage and connect. Savvy distributors are using this resource to customize their targeted broadcast messaging across all channels, to different customer segments, with amazing results.
We also do what's called In-App Push, delivering messages through a native mobile app. It works on any mobile app that you bring to us, but if you don't have your own app, then we can produce one unique to the distributor. This is a powerful solution as it provides the distributor with full control of the app's content, bringing a higher level of value and convenience to their customers. A custom mobile app brings everything your customer needs to do business with you — into the palm of their hand. We collaborate with each client to maximize their app's versatility and functionality. Because we're distribution pros, we know what works best and will deliver value for every app user.
We also do Automated Notifications, like what we do for Apex Order Pickup Lockers. Those are often assistance-based notifications like, 'Your order is ready for pickup.' Those are really effective because the open rate for texts is about 90 percent, and you're delivering an important message of value to the person you're sending it to. Another example would be, 'We're going to close early today,' or 'We have an event next week, will you attend?'
For most distributors, their B2B relationships are their lifeblood and the need to continually provide value and build trust is essential. That's why we strongly encourage distributors to use targeted broadcasts to fortify and build trust in their customers relationships.
This has the potential to solve a lot of pain points for the distributor as well as the customer, doesn't it?
Right, and a key benefit is we're helping distributors create the bridge that wasn't there before. For example, we're building opt-in lists which creates a bridge for ongoing conversations that result in productive customer relationships.
Early on, there were headwinds. The first distributor events we attended featured a demographic that was predominantly male and older, and here we are talking about mobile texting. But a sea change was occurring. That older generation was changing their behavior and expectations for how they access information. 'I order everything by my phone, why can't I do that at work? 'Why do I have to wait in line?'  This mindset finds its way into the more mainstream workplace.
At that point, distributors began to realize the need for solutions that would help them remain connected to their customers. That creates the need for the Moblico platform, to get you from zero to 100 miles-an-hour to stay connected to the market you're serving.
What are some other pain points Moblico solves?
Let's start with phone calls and texts. One common pain point is call abandonment. I'm a customer calling you. You're not answering your phone so I get frustrated and I hang up. At Moblico, we tell distributors to create an on-hold message that says, 'If you're on hold, we apologize. But if you want to send a text to this number, it'll get through right away.' So, the distributor is helping me as a customer with an alternative to going on hold.
As a distributor employee, I'm receiving texts from customers, but I get them on my personal phone. That means I'm 24/7 at your service. I'm at home having dinner, and I get a text about an order. By using the Moblico platform and telling people to text to the company land line, there can be a team of people that share those duties, so no single employee is on-call 24/7.
Here's another thing I call the "chain of pain." When a product is ready for pickup, the old-fashioned way of handling that required me to pick up the phone and call you. But you can't answer because you're on the job. So, I leave a voice mail. Then you see that I called, but you don't listen to my voicemail. Instead, you call back and now you're on hold, playing phone tag.
Moblico has a better alternative: 'Why don't I just send you a text that your product is ready to pick up. If there are questions, just text me back.' That's much more efficient.
There are many specific use cases and chains of pain. Some are small, but when you take all those little things and multiply them every day across an organization, they start to magnify. We help you use mobile to remove the friction in the operational aspects while also using deploying mobile as a marketing resource.
It's not an exaggeration to say that for most manufacturers, getting their brand and product messaging in front of the end-user is critical. Many of our clients use our tools to take full advantage of this and monetize these channels with their key vendors. For instance, once you have contractors on this platform; engaging with you on their mobile phones, you've created an environment that many manufacturers covet. We collaborate with our clients to show them how they can monetize these mobile channels once they're in place.
How does the Moblico and Apex integration help distributors?
It's easy! With the Apex and Moblico software integration, our customers can receive and deliver their notifications through the channels that they've already put in place. It could be their mobile app, or it could be an SMS text message.
Let's say a customer has ordered a part online. The distributor can place that order in the Apex Pickup Locker, and send a notification or text saying, 'Your order is ready for pickup.' With our integration, the distributor can choose to send notifications either from the mobile number their customers are familiar with, or from their custom mobile app. The customer receives a unique QR code or number which they scan, the locker opens, and they get their order in seconds. It provides that customer (and the distributor) a time-saving digital experience, and everybody wins.
Do you ever have a customer request something very specific to their business?
Yes, we often have customers whose needs require something unique. It's not at all unusual that these custom projects result in innovations and upgrades to our overall platform, which we make a part of the product set, to benefit other distributors.
We're pleased to support businesses outside the U.S. and Canada. A growing number of our international customers prefer to use WhatsApp as their primary communication channel. WhatsApp has a unique set of requirements and standards regarding its functionality. That means our systems must be smart enough to meet the requirements of whatever channel our customers would like to use.
Where do you see Moblico headed next?
From the beginning, we've seen ourselves as innovators; helping distributors navigate a rapidly changing technology environment. We will continue to listen and learn from our growing base of customers and anticipate their needs. Our commitment to independent distribution is strong and we are driven to provide best-in-class solutions that will help this group to thrive.
Jim and I have over 20 patents to our names. But at the end of the day, it's really about what our customers need and want. So that's what's next. You know, keep that focus and continue to build our business one satisfied customer at a time. By the way, we are a family-operated business like many of our customers. So, we're helping independent distributors fight the good fight, right, to keep their technology stack current and competitive with some of the bigger guys.
Read more about how Apex Order Pickup Lockers help distributors optimize labor and provide a faster order pickup experience.