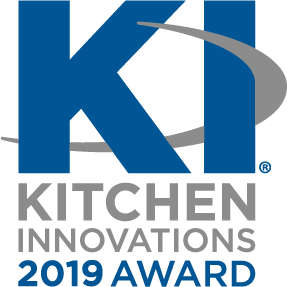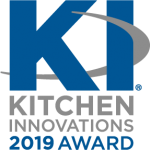 Read about the industry's first heated, self serve order pickup station addressing a clear industry need.
CINCINNATI — The AXCESS™ 2000.H Pick-Up Station from Apex Supply Chain Technologies® has received a prestigious 2019 Kitchen Innovations (KI) Award from the National Restaurant Association (NRA). It is the industry's first heated, self-serve order pick-up station.
"The Apex device clearly addresses the issues created by in-store order pick-up," said Foster F. Frable, Jr., FCSI Associate AIA, a 2019 KI Award judge and president of foodservice consultancy Clevenger, Frable, LaVallee." Much in the way retailers have begun using similar technology for buy online, pick-up in store services, this is the future of order pick-up."
The cutting-edge device was selected for a KI Award by an independent panel of respected, third-party experts. All 2019 recipients will be featured in the KI Showroom at the NRA Show, May 18-21 in Chicago's McCormick Place.
"This honor underscores the hard work and unflagging dedication of an extraordinary team," says Kent Savage, founder and CEO of Apex. "The heated pick-up station takes the customer experience to the next level, while addressing in-store operational issues. The KI Award helps fuel this dual focus as Apex continues to address industry needs with self-serve automation technology."
Fast, Simple & Convenient Order Pick-Up
The AXCESS 2000.H is a heated pick-up station with a breakthrough, flow-through design, making it quicker and easier for employees to load. As soon as employees place orders inside the device, the customer is notified by text or email and given a pick-up code.
Customers can skip the line and input their code into the front of the pick-up station to open the secured compartment containing their order. Customers grab their order and leave the store in seconds. In addition to pizza, the AXCESS 2000.H is ideal for a variety of hot food, including chicken, ribs, as well as prepared meals.
The AXCESS 2000.H was co-developed with Little Caesars,® the third largest pizza chain in the world.* Little Caesars recently rolled out its proprietary Pizza Portal in thousands of its stores nationwide as part of RESERVE-N-READY, the pizza chain's mobile order pick-up program.
Apex Supply Chain Technologies is the world's leading provider of self-serve automated solutions for the restaurant, foodservice and retail industries. Our automated pick-up technologies create a simple and convenient order fulfillment experience for customers and employees. Learn how leading companies use our solutions at https://apexorderpickup.com/Foodservice.
*Third largest pizza chain in the world – based on net number of stores in 2017